Girls only!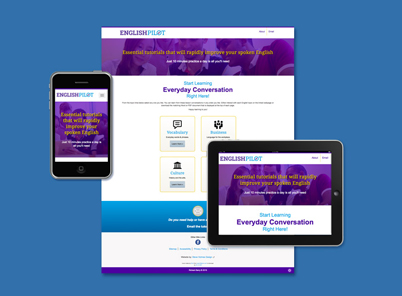 A local entrepreneur in North West London came to Steve Holmes Design for online and logo branding in connection to a new events company for girls.
Generating a strong logo around the name became the cornerstone of the project. An Adobe Illustrator construct met the clients requirements for a detailed image which in turn informed the colour scheme of the website.
The outcome
The resulting website employs bold, warm colours and photos portray the variety of girls events on offer. For a friendly user experience the range of events have been ordered into 7 activity sections and from the homepage take a customer to a connecting listings page followed by a registration form to receive more details.
---
It's a walk out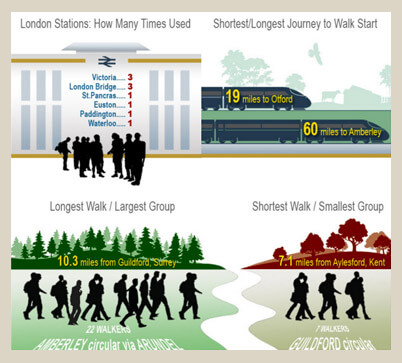 A London based walking group requested Steve Holmes Design to visually display in an appealing manner various stats from their monthly Saturday walks throughout 2015. This was to accompany a small photo gallery of group photos from each month.
The outcome
The resulting graphics portray stats centered around the train journeys to each route start, the lengths of walks, size of walking groups and South East county destinations. Feedback from the regular walkers has been very positive and this looks like becoming a regular feature for their annual news publication.